Networking is an important part of our professional life. Whether someone is looking for a new career or opportunity, or just looking for new connections in the industry, networking helps make the journey easier.
Networking provides a great opportunity to help others build strong connections, develop professional relationships, and learn about industry trends.
Historically, communication took place in person. However, digital transformation and the global shift to a predominantly virtual environment offer amazing opportunities to create meaningful connections through virtual networking.
Read on for everything you need to know about virtual networking, including what it is, how it compares to traditional networking, and what you need to run your own successful virtual networking (hint: the right strategy, tools, and platform for virtual events).
What is online/virtual networking?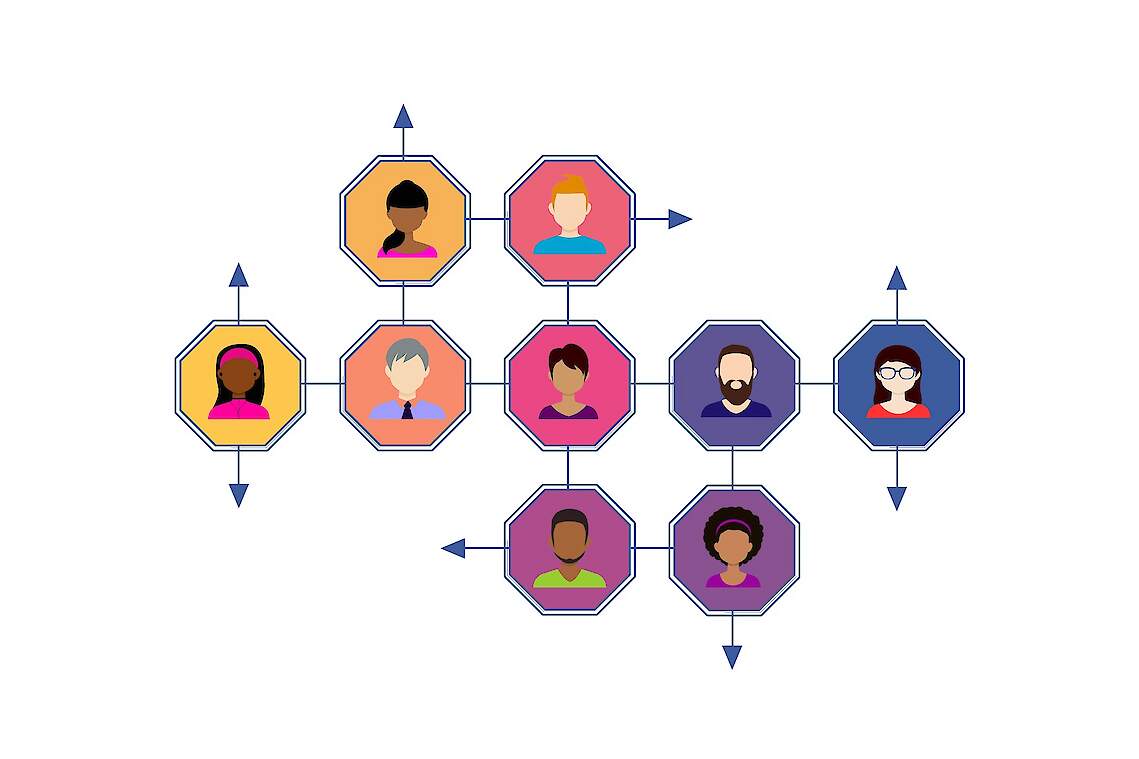 Unlike face-to-face communication, virtual networking takes place exclusively online in an asynchronous format, without events. For example, the LinkedIn platform is a virtual space dedicated to professional networking. Users can showcase their professional achievements, make connections, study, find or apply for jobs.
Now take everything LinkedIn does and turn it into a synchronous virtual event where attendees can connect in real time from the comfort of their home office. This is virtual networking at its best, most interesting, and most rewarding.
Networking simply means finding, meeting, connecting and building relationships with other professionals in a virtual environment.
Virtual and traditional networking
You may be asking: Are there any specific benefits or reasons for choosing virtual networking over more traditional, face-to-face networking? Or what exactly does virtual networking include? The answer is yes, and a lot of good things.
Online networking offers a number of valuable benefits, as do face-to-face events with the same intent. Let's uncover some of them.
The benefits of online networking from an event planner's point of view
For the event organizer or planner, virtual networking provides the following benefits:
More economic efficiency.
There are no capacity limits or other barriers.
Risk reduction - operational, financial and public health.
Easier data collection capabilities for better lead generation.
Eco-friendly.
Greater coverage.
Benefits of virtual networking events from the point of view of participants
For participants, online networking offers:
High availability
No need to waste time on travel and money on a hotel.
Exceptional engagement and the ability to view content at your leisure.
More opportunities to connect immediately as everything is happening online.
How to network online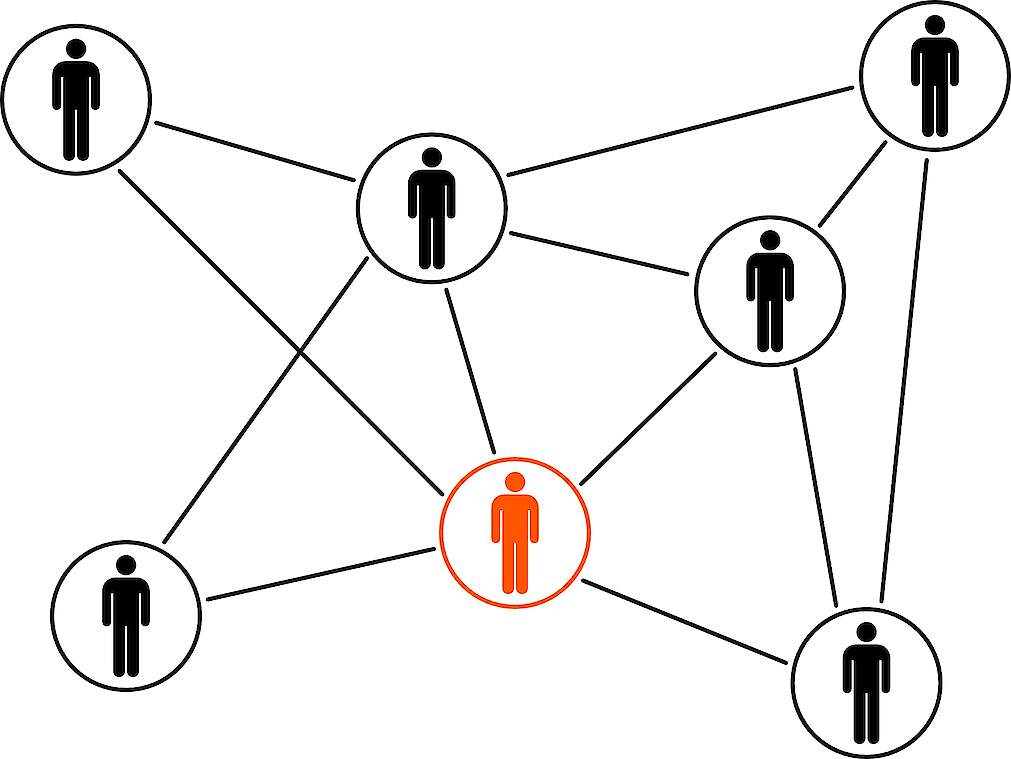 There are several steps involved in planning a successful virtual event.
The good news is that the right platform and tools make it easy to plan an event. For your next virtual networking, follow these steps.
1. Define your goals
The first step before starting any event is to set goals. But what do strong goals for virtual networking look like? Since this type of virtual meeting is meant to bring people together to make connections, the goals may not be clear from the point of view of the event organizer.
First and foremost, the goal of a virtual networking event should be to promote an engaging, interesting and rewarding experience for attendees. But for your business, you might want to:
Generate leads.
Find qualified candidates for an open position.
Increase brand awareness.
Once you have a clear idea of what you want to achieve from this event, it will be easier for you to develop a program that will help you achieve it.
2. Think about logistics
In terms of logistics, there is a lot to prepare before opening the floodgates for visitors to your online networking site.
How, when and where will the events take place? Much of this will be brought to the attention of the participants in the program of the event. But before you compose it, you must understand for yourself how you want the event to take place.
Ponder these questions as you prepare to take action:
How will visitors interact with each other?
Which activities will facilitate networking?
How will registration and ticket sales work?
What is the post-event follow-up strategy?
These questions only scratch the surface of logistics, but they are a great starting point to help shape the character of your virtual networking.
3. Set an agenda
Networking should not take place on the principle of "every man for himself." The event agenda helps organize everything. It should not only include start time, break time, and closing time, but also planned activities designed to engage participants and promote the promised communication.
Don't know what to include in your breaks? Keep reading for online networking inspiration that you and your visitors are sure to enjoy.
4. Choose platform and tools
Interesting online networking uses platforms and tools to bring everything under one roof. Virtual networking requires special features and capabilities that help keep participants engaged.
OnlineExpo offers a virtual event platform equipped with all the necessary tools to create, run and manage successful virtual networking. Live voting keeps attendees engaged, and community features and follow-up tools help them connect during and after the event.
5. Invite guests
Before inviting guests, make sure you have the event website and registration/ticketing tools in place to make the invitation process as smooth as possible and start tracking valuable data right away.
When you're done, post on social media to raise awareness of the event, include it in your next mailing list, or send out formal invitations if you're hosting something exclusive.
Inspiration for online networking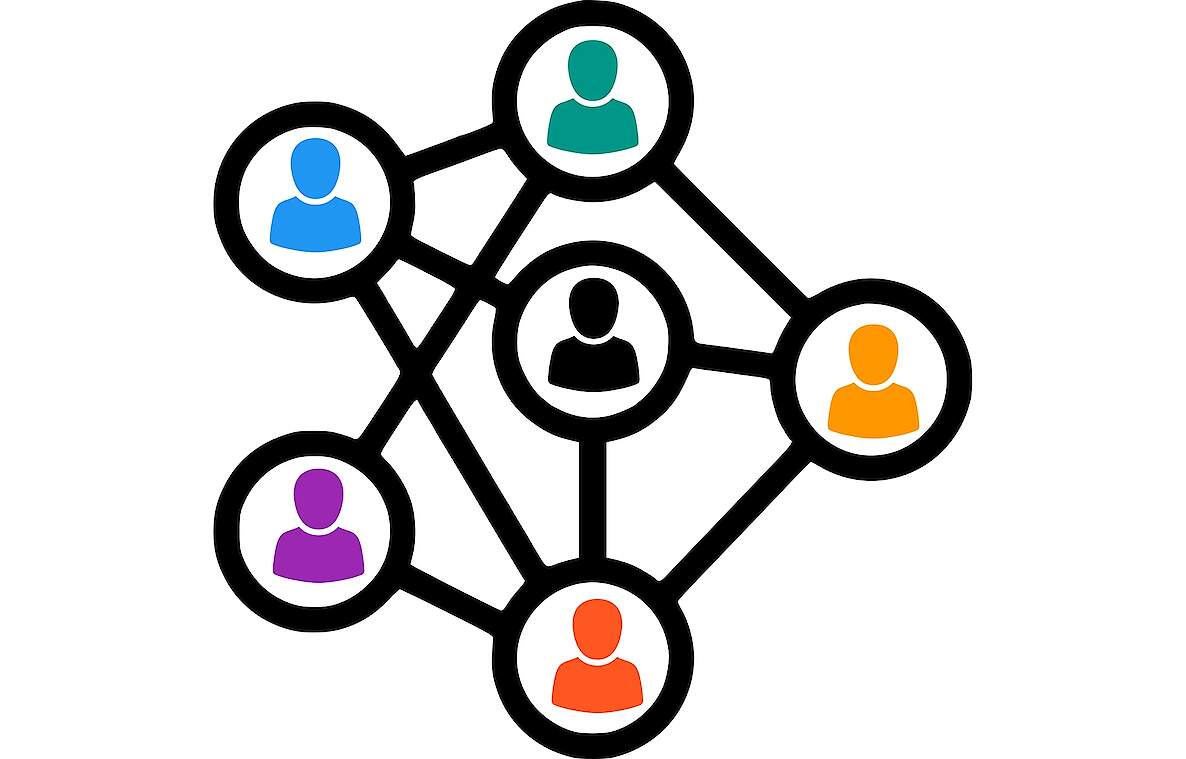 Need ideas on how to start your virtual networking event? Here are some creative ways to break the ice and introduce guests to each other.
How to defuse the situation
Love it or hate it, stress-relieving and conversation-starting topics jump-start online networking. Not everyone is comfortable meeting new people, and some take a little longer to get comfortable than others.
Storytelling
Every person has a unique life experience or a funny story. During online networking, have a virtual "bonfire storytelling" (maybe even light a digital fire in the meeting room to set the mood).
Online networking is focused on business, so allowing participants to break down the invisible wall and become a little more relaxed will allow them to show their humanity and help bring a sense of comfort to the event.
Here are a few story topics to suggest to everyone:
Nickname Story: Members can talk about their nicknames and how they came about.
Career Growth Story: Invite participants to share their stories about their career path.
Story one word at a time: This option involves a bit of improvisation and fun. Invite the participants to create a fictional story together, but each can only add one word at a time. Set a word limit, go around the circle a certain number of times, or let the story continue until it comes to a natural conclusion.
Recreation room for introverts
About 20% to 40% of the population consider themselves introverts, which means that there will be a lot of them at any networking event.
Starting conversations and networking isn't for everyone, and introverted visitors may feel left out. When it's time to spend your online networking to find and make professional connections, create a comfortable space for introverts.
The organization of special rooms for introverts will help relieve the nervousness that occurs during networking events. When participants join a session knowing that the room is full of people with the same tension or stress as they are, it relieves tension.
Here are some tips for decorating rooms for introverts to make them comfortable and welcoming:
Keep the rooms small: If there is a lot of interest in these rooms, make sure that each one doesn't get too big so as not to lose the meaning of these rooms. Consider limiting the number of participants to 5-10 people per room.
Don't make participation mandatory: It's nice to have everyone able to participate, but requiring participation can make it less likely that people will participate in the conversation. Start slowly, create a welcoming space, and give people the option to join and leave the conversation as they please.
Avoid the stress relief events we mentioned earlier: Without making participation mandatory, avoid events that require everyone to speak up. Try quieter activities, like the virtual water cooler, where the conversation flows naturally from one to the other. Virtual water coolers are virtual spaces where remote employees have casual conversations between work activities.
What to look for in a virtual event management platform
For online networking, look for a complete solution that allows you to organize everything you need for successful networking under one virtual roof. OnlineExpo makes networking easy with features such as live poll, live chat and live stream.
It has never been easier to connect with participants in real time, wherever they are.
Request a demo today to see how our platform can power your virtual event.
We also recommend that you read:
13 corporate event trends that will make your events stand out
Learn more about the possibilities of the event platform OnlineExpo